Tony Hawk's Pro Skater 1 y 2 – Este es el soundtrack completo de las remasterizaciones
Activision y VV confirman el soundtrack de la colección remasterizada de THPS 1 y 2.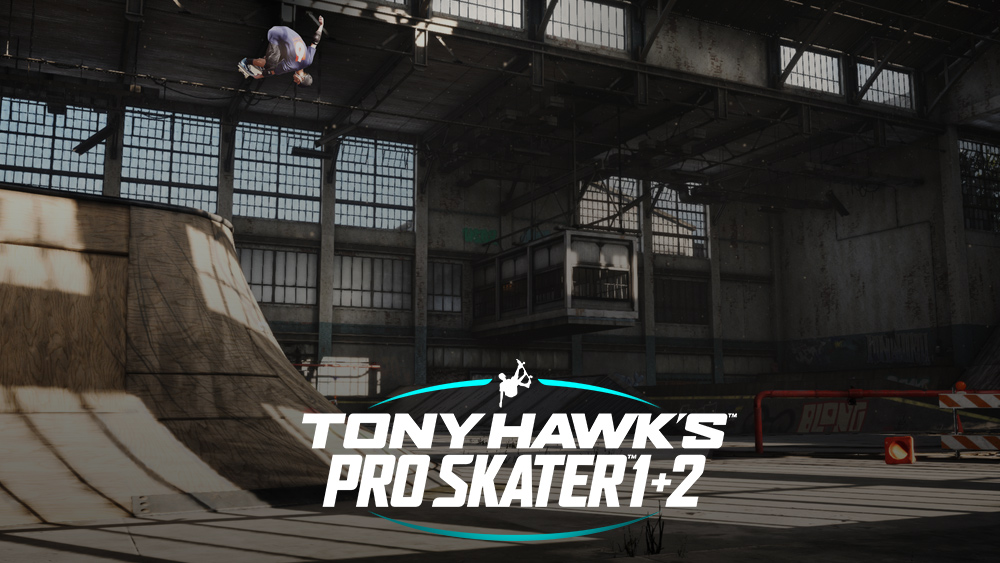 Recientemente, la desarrolladora Vicarious Visions nos sorprendió con el anuncio de una remasterización de la primera y segunda entrega en la saga de Tony Hawk's Pro Skater.
Como parte de ese anuncio, los desarrolladores también revelaron que la mayoría del soundtrack de las entregas originales estaría de regreso, a excepción de un par de piezas de las cuales no pudieron conseguir las licencias suficientes.
Hace poco se compartió una lista en Spotify que nos confirma que piezas veremos en la colección y cuales no. Continúa leyendo para enterarte si tu pieza favorita regresa.
Canciones incluídas
El soundtrack estará compuesto de 18 piezas y veremos clásicos como Guerrila Radio de Race Against the Machine o Superman de Goldfinger. Se sabe que estas son algunas de las canciones más populares y requeridas por los usuarios.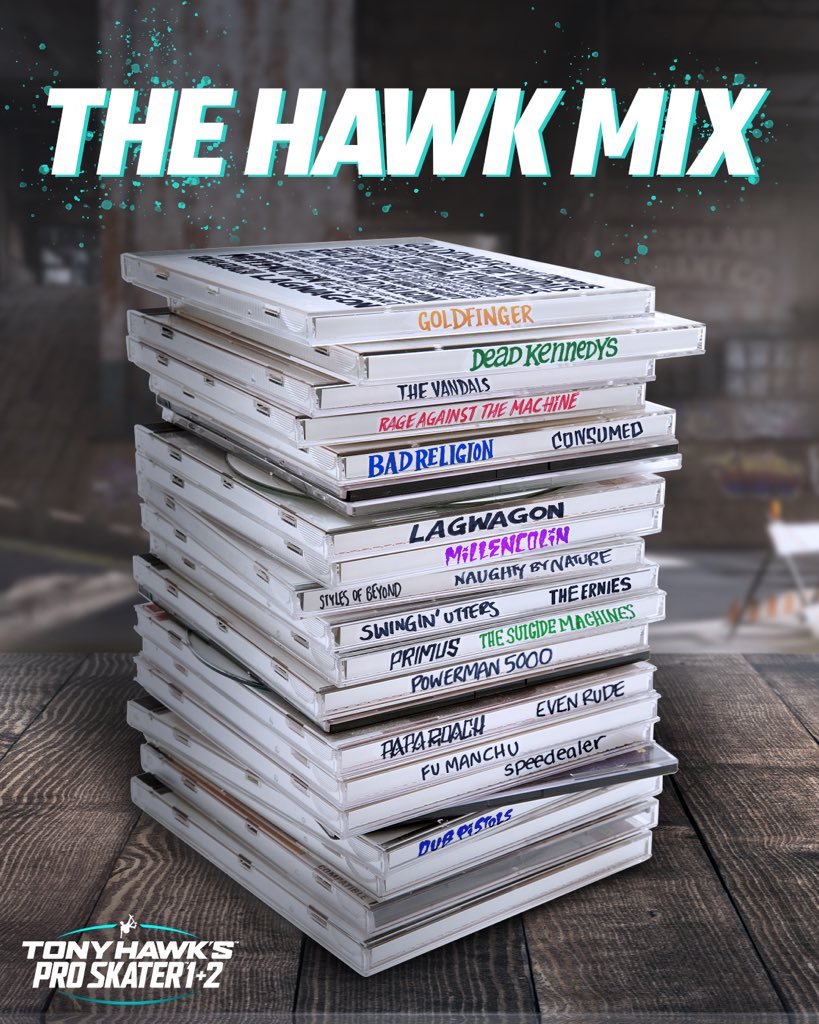 Esta es la lista completa:
"Police Truck" – Dead Kennedys
"Superman" – Goldfinger
"Jerry Was A Race Car Driver" – Primus
"New Girl" – The Suicide Machine
"Here and Now" – The Ernies
"Euro-Barge" – The Vandals
"Blood Brothers" – Papa Roach
"Guerrilla Radio" – Race Against the Machine
"Pin the Tail on the Donkey" – Naughty by Nature
"You" – Bad Religion
"When Worlds Collide" – Powerman 5000
"No Cigar" – Milencolin
"Cyclone" – Dub Pistols
"May 16" – Lagwagon
"Subculture" – Styles of Beyond, Dieselboy + Kaos
"Heavy Metal Winner" – Consumed
"Evil Eye" – Fu Manchu
"Five Lessons Learned" – Swingin' Utters
Una canción desconocida de Speedealer
Canciones que no regresan
Canciones de THPS 1 que no están incluidas en el juego:
"Vilified" – Even Rude
"Screamer" – Speedealer
"Nothing to Me" – Speedealer
"Cyco Vision" – Suicidal Tendencies
"Committed" – Unsane
"Ain't Got Time to Waste" – Aim featuring YZ
"Le Hot" – Grand Unified
"Blue Thunder" – Aquasky
Canciones de THPS 2 que no están incluidas en la colección remasterizada (Omitiendo las canciones exclusivas de la versión de PC):
"Bring the Noise" – Anthrax and Chuck D
"B-Boy Document '99" – The High & Mighty featuring Yasiin Bey & Mad Skillz
"Out With The Old" – Alley Life featuring Black Planet
"City Star" – Born Allah
Leer más: Revelan nuevo gameplay, opciones de personalización, modo fotografía y más de Ghost of Tsushima
Fecha de lanzamiento
Tony Hawk's Pro Skater 1 y 2 saldrá a la venta el 4 de septiembre para Xbox One, Playstation 4 y PC.