FIFA 21 – Las nuevas celebraciones del juego han sido reveladas
Con este video aprenderás a hacer las nuevas celebraciones disponibles en FIFA 21.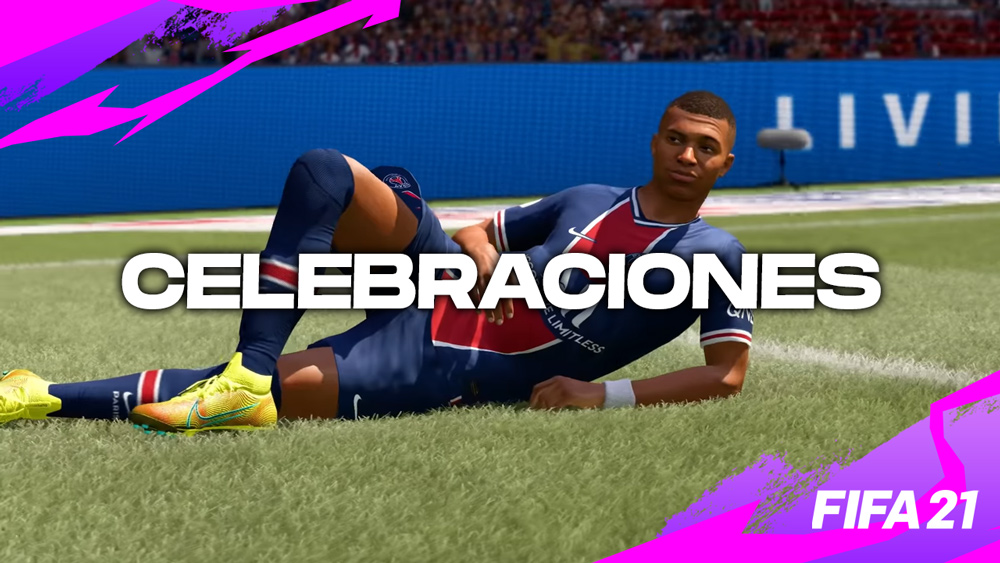 Como sucede cada año, EA trae una par de celebraciones nuevas que podremos realizar en FIFA 21.
Sigue bajando para aprender cómo hacer algunas de estas antes de la llegada del nuevo título.
Nuevas celebraciones reveladas
Las celebraciones fueron reveladas a través del siguiente video de Youtube publicado en el canal oficial de FIFA:
Lista de celebraciones
Finger Twist
Cry Baby
Disbelief
Dance and Spin
"A"
Binoculars
Peace
Selfie
Knee Slide Spin
Royal Wave
Hop and point
Surf and Flex
Relax
Camera Swipe
¿Cuándo sale FIFA 21?
FIFA 21 saldrá a la venta el 9 de octubre para Xbox One, Playstation 4 y PC. Una versión para Nintendo Switch también llegará ese día, aunque será diferente a la de las otras plataformas y se titula Legacy Edition.
Leer más: Todo lo que sabemos sobre FIFA 21
El juego está programado para llegar a la siguiente generación de consolas, pero aún no se sabe cuando.