Mortal Kombat 1 – ¿Cuántos capítulos y actos tiene la campaña del reboot?
Te indicaremos en cuantos capítulos y actos se divide la campaña del reboot de la franquicia de pelea.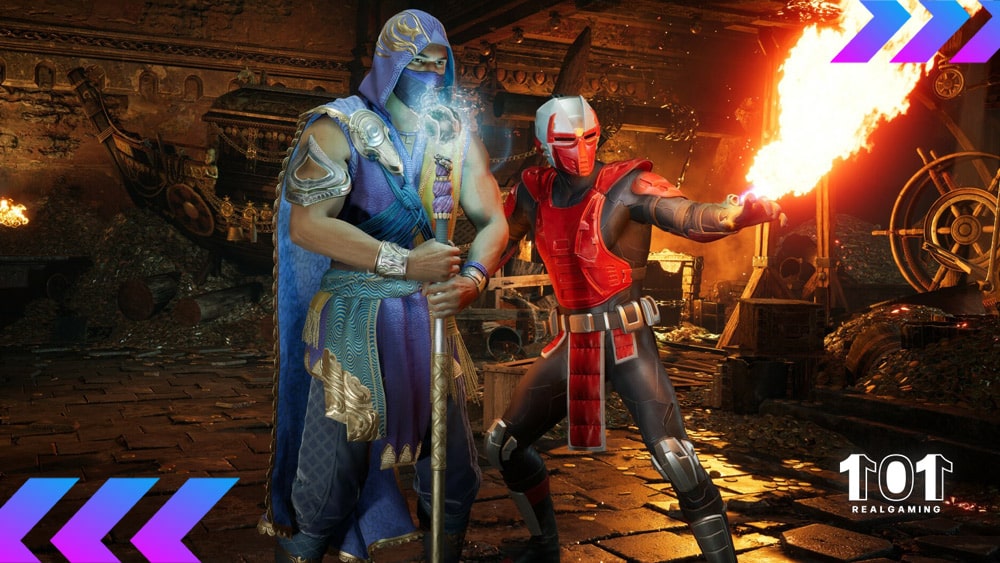 Mortal Kombat 1 finalmente ha llegado y en lugar de continuar la historia de los juegos pasado, este es un reboot que se encarga de darle un nuevo giro a la franquicia pero con los personajes de siempre junto a nuevas adiciones.
La historia se desarrolla en un nuevo mundo creado por el dios del fuego, Liu Kang, y si quieres enterarte de la estructura de la campaña, te tenemos todos los detalles sobre los capítulos en que se divide y otras cosas más.
¿Cuántos capítulos tiene la campaña?
La campaña de Mortal Kombat 1 está estructurada en cuatro actos, cada uno componiéndose por un número distinto de capítulos. En total, el juego posee 15 capítulos y cada uno tiene un número distinto de misiones. En cada capítulo solo utilizas a un personaje del juego, ya que las misiones están relacionadas con su historia o involucración en la trama principal.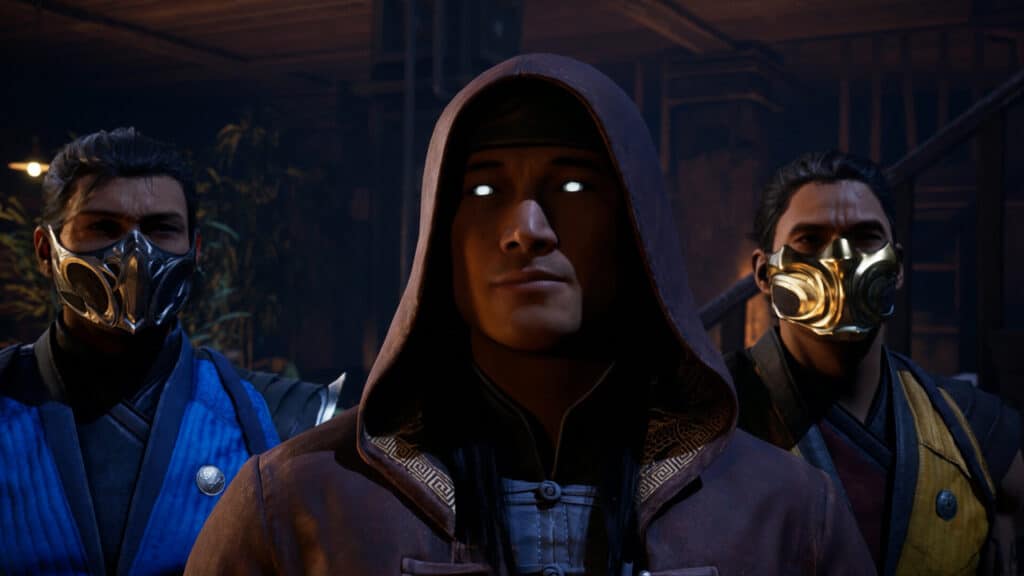 Para desglosarte de mejor manera esta información, a continuación te listamos todos los actos, capítulos y misiones de la campaña:
Acto 1
Capítulo 1 – The New Era
It Takes a Village
Where There's Smoke
All Fired Up
Snowed In
Personaje jugable: Kung-Lao
Capítulo 2 – Mr. A List
Treasure Hunter
Dead Rising
Home Invasions
Special Guests
Personaje jugable: Johnny Cage
Capítulo 3 – Chosen One
Pop Quiz
Midterms
Final Exam
Another World
Master of Arms
Bait and Switch
General Quarters
Personaje jugable: Raiden
Acto 2
Capítulo 4 – Secrets and Lies
Outcasts
Secret Agenda
Umgadi
Metamorphosis
Personaje jugable: Kenshi
Capítulo 5 – Weird Science
Breakout
Lethal Hybrid
Desperate Measures
Trapped
Mistaken Identity
Personaje jugable: Baraka
Capítulo 6 – Upward Climb
Ancient Enemies
Total Chaos
Vendetta
Soul Magic
Personaje jugable: Ashrah
Capítulo 7 – Narrow Escape
First Costable
Battle Royal
Rear Guard
Great Escape
Personaje jugable: Reptile
Acto 3
Capítulo 8: Band of Brothers
Death from Above
Force of Will
Winter Chill
Sabotage
Bad Offer
Personaje jugable: Sub-Zero
Capítulo 9 – Civil War
Broken Oath
Firewater
Face Off
Afterburn
Brothers in Arms
Personaje jugable: Scorpion
Capítulo 10 – Protect and Serve
Ambush
Second Wave
Dutiful Daughter
Outbreak
Personaje jugable: Li Mei
Capítulo 11 – For The Empire
Open Rebellion
Bad Lieutenant
Beyond Limits
Usurper
Personaje jugable: Sindel
Capítulo 12: Queen's Gambit
Father Figure
Subterfuge
Revelations
Unleashed
Personaje jugable: Mileena
Acto 4
Capítulo 13 – Deadly Alliance
Blind Faith
Stormy Weather
Ice & Fire
Dark Kahn
Personaje jugable: Shang Tsung
Capítulo 14 – Time of Death
Time of Death
Under Pressure
Evil Twin
Bad Sisters
Personaje jugable:
Capítulo 15: Armageddon
It Has Begun
Fighting Chance
Forward March
War of Attrition
Inch by Inch
Kombat Kids
Worse Than Death
Too Many Mileenas
Deadly Alliances
Stairway to Hell
Horrible Bosses
Home Again
Kredits
Personaje jugable: Cualquiera de los disponibles
Si quieres enterarte de cuál es la combinación de botones para activar los Fatalities de un personaje en específico, te recomendamos que visites esta guía que hemos preparado.
Para mantenerte al día con todas las novedades poslanzamiento de Mortal Kombat 1, asegúrate de seguirnos mediante nuestra cuenta de Twitter, página de Facebook o cuenta de Instagram.